Same Day and Short Notice Wedding is okay!
Have Your Wedding Your Way!
Call/Text/Llama: 703 229-2429
Civil or Spiritual Weddings at home or location
Boda Civil o Espiritual en Domicilio o Local
DC Metro Wedding Officiants -VA/MD/DC Wedding Officiant -Bilingual-Spanish/English
Oficiantes de Boda Civil y Espiritual en Virginia, Maryland y Washington, DC
Bodas de Corto Plazo o el Mismo Dia!
7710 Gromwell Court
Springfield, Va 22152
Maryland: Montgomery County, Prince Georges County, Anne Arundel, Calvert County, Prince Frederick County
Virginia: Fairfax, Arlington, Alexandria City, Fredericksburg City, Prince William, Stafford, Loudoun, Culpeper, Fauquier Counties
Washington, D.C. - District of Columbia
Short Notice/Same Day/Military/LGBTQ2/Same sex all welcome!
Civil and Religious Wedding Ceremonies! Boda Civil en Domicilio! "Juez de bodas"!
Elopements!
We go to vineyards, chapels, hotels, parks, homes, backyards, offices, universities,
restaurants or wherever your wedding will take place.
We strive for 5!
5 Star Google Rated
Bilingual Officiant for your Wedding
Military and LGBT are all welcome!
Washington, D.C. Metropolitan Area, Virginia, Maryland, District of Columbia. Mobile ministry to the following MD counties: Prince Georges County, Anne Arundel, Howard, Montgomery, and Calvert. We also travel to VA counties: Prince William, Fairfax, Arlington, Alexandria, Fauquier, Clarke, Culpeper, Frederick, Loudoun, Stafford and Fredericksburg.
Oficiante de Boda Civil en Maryland, Virginia y Washington, DC- Bodas Civiles en Domicilio!
Llamanos o texto 703 229-2429 o 703 801-1012
Call or text: 703 229-2429 Email: weddingsbydan2023@gmail.com
Short Notice and Same Day Civil/Spiritual Weddings in Virginia, Maryland and Washington, DC
are our specialty!
Private Elopements our specialty.
We are open 7 days a week- 9 a.m. to 9 p.m..
DC and Virginia Same Day Weddings
In Washington, DC and Virginia a couple can get married the same day as the license is issued. Maryland is different. The couple must wait two days to have their nuptials. Call/text: 703 229-2429 to schedule your marriage ceremony for the same day you obtain your license. You will need to give our name so you can get a marriage license from DC Superior Court, 500 Indiana Avenue, NW, Washington, DC. Only registered officiants can officiate weddings in DC.
NO APPOINTMENT NEEDED IN FAIRFAX AND ALEXANDRIA COURTS.
In Virginia go directly to Fairfax Court 4110 Chain Bridge Road, Fairfax, VA or Alexandria Court, 520 King Street, Alexandria, VA. Arlington Court does not accept walk ins. All their business is by appointments for license processing.
Spotsylvania Court House in Spotsylvania, VA is open the first and third Saturdays of each month to accomodate Virginians who can't get to a court Monday to Friday: 9 a.m. to 12 noon. They close exactly at noon.
United States Chamber of Commerce Awarded us an A+ rating for outstanding
wedding officiant service and community service in Virginia, Maryland and Washington, DC 2022-2023!
On the most important day of your life play it safe--go with a Wedding Pro!
Rev. Dan Kane and his associates are Professional Wedding Officiants with more than 20 years of experience!
Experience counts on the most important day of your life.
Leading Bilingual Wedding Officiants for the DC Metro Area
Rev. Daniel P. Kane, Pastor
Rev. Herland Terrazzas Chavez, Associate Pastor
Member in good standing with Federation of Christian Ministries, the Street Bishops Ministry
and the International Christian Community Churches
Virginia, Maryland and Washington, DC
Counties in Virginia served: Arlington County, Alexandria City, Fairfax County, Prince William County, Culpeper County, Stafford County and Fredericksburg, VA
We can officiate your wedding at our residence: 7710 Gromwell Court, Springfield, VA
We are fully COVID-19 Vaccinated!
Yes we are open 7 days a week for your convenience! Call us at 703 229-2429
Somos Vacunados! Estamos Abiertos! Llamenos a 703 229-2429
Award Winning Wedding Officiant- 5 Star Officiant
for VA/MD/DC
Wedding celebrated at the Gazebo located at Carlyle House Gardens, 123 North Fairfax Street, Alexandria, VA 22314
We are open and officiating weddings! We also officiate private weddings or elopements at your residence or ours. Call/text us at 703 229-2429
Estamos oficiando bodas en su domicilio, nuestro domicilio, o salon o local con mascaras.
Llamenos a 703 229-2429 Si quiere un "elopement" o boda privada podemos acomodar su deseo. Si quiere casar en mi casa localizada en Springfield el honorio es $275 con 10 personas presentes. Si tengo que viajar a su lugar, domicilio, o salon el honorio es un poquito mas alta para reflejar el viaje redondo.
Wedding at the Jefferson Memorial in Washington, DC
Where can I get a marriage license in Virginia?
Alexandria Courthouse located at 520 King Street, Alexandria, Va 22304 is open for walk-ins needing a marriage license. Fairfax Courthouse, 4110 Chain Bridge Road, Fairfax, Va. Your marriage License from the court is valid for only 60 days. There is no need for any appointments! They are open from 8 a.m. to 4 p.m. , Monday through Friday, but you should be inside by 3:30 p.m.. Fredericksburg Courthouse located at 701 Princess Anne Street, Fredericksburg, VA are also open 8 a.m. to 4 p.m., Monday through Friday. For Washington, DC, please contact the Superior Court of Washington, DC and for Maryland you will need to contact the respective court where you are planning to have your wedding. We can meet you at the court and officiate your wedding as you like it. Just call us and let us know.

Estamos Abiertos y Oficiando bodas durante este tiempo!
Last Minute, Same Day and Short Notice Weddings our specialty!
DC Metro Wedding Officiants- Serving VA/MD/DC
Military, Bilingual (Spanish speaking) and LGBTQ welcome! We do not discriminate! Everyone is welcome!
We accommodate all with any special handicaps, special physical needs or disabilities! If you choose to marry at my home in Springfield the honorarium is $275. If we need to travel the honorarium is slightly higher to reflect travel involved.
Call 703 229-2429 for an appointment!
We are open !
Call for an appointment!
---
Specializing in elegant large weddings and also simple same day, walk-in and short notice weddings in D/M/V!
"We help you open doors to your dreams and future!
"Because its your wedding it should be unique and special."
Bilingual Wedding Officiant for Washington, DC Metro Area - VA/DC/MD/ Eastern WV.
Same day, walk-in and short notice weddings okay!
Award winning licensed professional experience you can count on!
Same Day and Short Notice Civil and Religious Weddings in Virginia, Maryland and
Washington, DC
Serving: Fairfax County, Arlington County, Alexandria City, Prince William County, Fredericksburg City
Loudoun County, Culpeper County, Prince Georges County, Montgomery County, MD
Based in Springfield, Virginia
​Servicio Bilingue en el D/M/V
Estamos Abiertos!
Bilingual-English and Spanish Non-Denominational Ceremonies
Serving over 3000 couples since 2000!
Boda Spiritual o Civil en casa, parque, salon o lo que sea en el Distrito de Columbia, Virginia o Maryland.

Call 703 229-2429
Email: revdan@allfaithsweddings.net

Military and Bilingual weddings our specialty.
Your wedding your way!
Serving Virginia, Maryland, Washington, DC, Southern Pennsylvania and Charles Town/Harpers Ferry West Virginia Area
Award Winning Non-Denominational Officiants by Wedding Wire - 2005-2022!

All Faiths Wedding Officiant/Minister/Pastor/Priest
Oficiantes Bilingues Para Bodas
Catholic, Non-Denominational, Interfaith, Civil
Weddings in English and Spanish or Bilingual
We also do Baptisms, Quincinieras, Baby Dedications and Funerals/Memorials!
Same Day and Short Notice Weddings are Okay!

Call 703 229-2429

Email: danielkane1@msn.com
Rely on experience and excellence! Rely on wedding pros!
Where everyone is welcome!
"Rev. Kane is Able!" Pastoral Care and Service is Job #1!
Wedding Video:
https://vimeo.com/248372087/d1e1642848
Short notice and small weddings okay! Bodas de corto plaza es nuestra especialidad!
Award Winning! Bilingual-English/Espanol--Se Habla Espanol!
Spanish Weddings/Boda Civiles en Domicilio nuestra especialidad!
Ministry Provided: Nondenominational Weddings, Renewal of Vows, Blessings of Relationships without marriage,
Home Masses, Baptisms/Christenings/Baby Dedications/Wakes/Memorials/Graveside Services/Blessings
Religious/Spiritual/Non-Religious-Civil Weddings
LGBT welcome!
Call/Llamanos! or email: RevDan@AllFaithsWeddings.net
Serving Virginia, Maryland, Washington, DC/Servimos Virginia, Maryland, Washington, DC and West Virginia
If you are planning a Summer or Fall wedding, please contact us as soon as possible as those times get booked quickly!!!!
Military Weddings our Specialty in the DC Metro Area!
LGBT Weddings
Wedding Wire's Bride's Choice Awards as a Top Rated Wedding Officiant in Virginia, Maryland and the District of Columbia for 2010-2016

Recipient of Thumbtack's Washington, D.C.'s Elite Wedding Officiant Award for 2016-2017
"Top Rated and Most Popular Wedding Officiant in Washington, D.C.

See our reviews on Yelp

Professional Wedding Officiant/Minister
Rev. Dan and his fellow ministers of All Faiths Weddings create and perform joyful, meaningful, and personalized Catholic, Nondenominational wedding ceremonies for people of all religious backgrounds, whether the bride and groom be Catholic, Protestant, Jewish, Muslim, Eastern, any other faith, or no particular faith. Serving couples in love from any religious or spiritual background or those without any particular background is the primary mission of our group of wedding celebrants. Our officiants are also available for LGBT weddings in Virginia, Maryland, District of Columbia and Harpers Ferry, West Virginia.
God has blessed each couple with the gift of love, and that love overrides other factors such as specific religious background, or the bride and groom being of different faiths, or whether either has been married before. All are welcome! The emphasis of our ceremonies is love and joy.
Your wedding the way you want it!
"Your wedding day is a celebration of your love and deep friendship, and we do everything possible to ensure your personal wishes are respected, honored, and celebrated in your ceremony."
Rev. Dan and his wedding minister colleagues do not require pre-marriage counseling, but they will provide this if it is requested. Sometimes engaged couples who are not active members of a Christian congregation or a Catholic parish community find that religious leaders will not officiate unless certain rigid conditions and restrictions are met. The All Faiths Wedding Ministers reject no one and welcome all couples. Some church communities have rigid 6 month waiting periods, monthly counseling sessions, dogma and extreme ideologies that make it practically impossible for anyone to be married, have their children baptized, or even have a funeral to bury their family members in a church. We do not have these harsh, rigid, and inflexible religious rules and regulations as a prerequisite for pastoral ministry. There is no six month waiting period or required counseling classes for marriage as required by many of the mainstream denominations. Everyone is welcome! If couples wish to have counseling, we can provide referrals for this service.
To help couples plan their ceremonies, our ministers offer brides and grooms a ceremony workbook that allows them to select ceremony texts and assists them in writing their own ceremonies. When the atmosphere and words of a wedding ceremony personally reflect the love the bride and groom feel for each other, the ceremony becomes a powerful beginnng of their new life together.
"With thirty years of experience as a wedding officiant, I will ensure that your wedding celebration will be a very memorable one. A wedding ceremony that builds on the values of your past and looks to the future will speak personally and eloquently to you, both at the time of your wedding and throughout your life together."
All pastoral services provided!
Rev. Dan is also available to officiate baptisms/christenings, hospital and nursing home visitations, Detention Center visitations, Quinceañeras, house blessings, funeral services, funeral memorials, and graveside services.
In addition to presiding at weddings, we also officiate baptisms, Quincieneras, renewal of wedding vows, Funerals and Memorials.
Estamos disponibles para celebrar bodas, bauptizos, Quincieneras y renovacion de votos matrimoniales, funerales y memorials en Espanol o servicios bilingues.
Thank yous! and Reviews of Rev. Dan Kane
We truly enjoyed our wedding service. You captured our dreams, wishes and Scottish theme throughout the wedding ceremony. Thank you so much!!!"
- Bryan and Janet
"Thank you so much for being a part of our wedding day. Also, thank you for being so easy to work with and for making this special for us. We really appreciate all that you do! Thank you again!!"
- Chanh and Quynh
"I wanted to thank you for the beautiful ceremony that you officiated at our wedding. We have received many compliments from family and friends who have said that it was one of the most touching ceremonies they had ever attended. Harvey and I feel very blessed to have found you!"
- Ana Ramirez
"Rev. Dan, Thank you for performing our wedding ceremony. You did such a beautiful job and we received so many complemnts. We appreciate your flexibility and for working with our individual needs. We will be recommending you! Thanks again!"
- Lara and Catarino Jaramillo
"Rev. Dan, Thank you so much for the wonderful job you did with our ceremony! Everything went perfectly and we appreciated the special touches you added to the ceremony. Best wishes,"
- Jessica and Richard
"Pauline and I want to thank you for uniting us in Holy Matrimony. The ceremony was beautiful and everything went just as it was meant to, just as you assured us it would! May God Bless You Always!"
- Dave and Pauline
"Many thanks for a truly wonderful ceremony. We thoroughly enjoyed working with you during this process. You have a knack for keeping everything easy and simple - something extremely important for nervous brides and grooms! We sincerely appreciate you helping us make our "big" day a truly special one. Thank you again!"
- Jaimi and Michael Taylor
"Dearest Rev Dan, We just wanted to take a moment and thank you for such a wonderful service on Saturday! We will be heading home and back to our responsibilities on Monday, but we wanted you to know how much we appreciated our ceremony and also your time and assistance in helping us find such a nice location for our special day. Take care and God Bless!"
- Joe and Terri
"We just wanted to send you a note to thank you for the wonderful services that you provided for our wedding. We received many compliments on our wedding ceremony, and many of those were due to the role that you played! If we are ever asked, we will enthusiastically recommend your services to others."
- Chuck and Keri
"Thank you for making our daughter's wedding truly special last weekend. The ceremony was spiritual, lively, and very appropriate to send Lisa and Joe off on their journey together. We have watched the video of the ceremony at least twice and can't believe how everything came together so beautifully after our last minute rain shower threat. Lisa and Joe selected the right person to officiate at their wedding, and we are eternally grateful that you were available on their date."
- Captain and Mrs. Donald MacKenzie, USN (Ret.)
"Thank you for our wonderful wedding ceremony! Our family and friends are still talking about the beautiful ceremony you performed for us and how it reflected our personal beliefs. Thanks for going the extra mile to work with us in making our wedding day so special."
- Katrina and Paul
"Jackie and I are grateful to you for working with us on such short notice to plan our wedding ceremony. With only a few weeks notice you helped us pull it all together to make our wedding such a memorable occasion for us and our guests. Thanks for making our wedding so wonderful!"
- Bob and Jackie
"We just want to thank you for performing such a beautiful wedding ceremony for us last Saturday. Your words were so appropriate and so much appreciated! Take care and God bless!"
- Jenny and Bryan
"Your inspiring words for us at our interfaith wedding ceremony will always be remembered by John and myself. Thanks for all you did to make our wedding so beautiful and memorable. All of our guests told us that we were so lucky to have found you!"
- Theresa and John
"Fernando and I were deeply moved by the beautiful bilingual wedding ceremony you performed for us. Everyone greatly appreciated your inspiring and thoughtful words to us and the inclusion of Fernando´s vows in Spanish. Thanks for including the Hispanic traditions of the lasso and coins. That was so special to us. You made our day!"
- Susana and Fernando
"Rev. Dan, Thank you so much for performing our marriage ceremony! Everything turned out even better than we had wished for, and the ceremony was beautiful! We are so glad we found you, and so happy to be married! Thank you again, and Happy New Year!"
- Betsy and Chris
"Married life is great! Thank you for performing our wedding ceremony. You helped in making our wedding day so very special."
- Myrel and Norman
"We wanted to thank you with this note for a very meaningful ceremony. Also, your Spanish skills added so much depth of meaning for us and our families. Regards and best wishes,"
- Lucia and Set
"We truly appreciate everything you did to make our wedding day a spectacular one. We were impressed with your professionalism and sensitivity to our needs at this important time. Also, our parents were especially moved when you called them up to the altar to be around us for the final nuptial blessing."
- Rachel and Thomas
Call us today!

To inquire about our services, please call or text 703 229-2429 or you can email us at:
danielkane1@msn.com. You can also visit us at www.allfaithsweddings.net.
Wakefield Chapel, Annandale, Virginia

Maryland: Serving Baltimore, Annapolis, Beltsville, Bethesda, Frederick, Thurmont, Clarkesville, Damascus, Queen Ann County, Kent Island, Solomon Islands, Glen Bernie, Bowie, Columbia, Chevy Chase, Crofton, Chesapeake Beach, Elicott City, Fort Washington, Laurel, Silver Spring, Solomon Island, Rockville, Gaithersburg, Frederick, Boyds, Potomac, Bethesda, College Park, National Harbor, Oxen Hill, Andrews Air Force Base, Pasadena, Waldorf, Hyattsville, New Carrollton, Landover, Suitland, Clinton, Tacoma Park, Damascus,Bowie, Annapolis, Ann Arundel County, Montgomery County, Prince Georges County, Howard County, Frederick County and many more...

Virginia: Serving Springfield, Alexandria, Arlington, Vienna, Falls Church, Clifton, Fairfax, Leesburg, Ashburn, Herndon, Stirling, Reston, Annandale, Tysons Corner, Mt. Vernon, Great Falls, Ashburn, Purcellville, Berryville, Woodbridge, Dale City, Culpeper, Bluemont, Winchester, Loudoun County, Fairfax County, Arlington County, Prince William County, Culpeper County, Warrenton, Charles County, Calvert County, Anne Arundel County, Annapolis, MD, Stafford County, St. Mary's County, MD, Prince Georges' County, MD, Howard County, MD, Montgomery County, MD, Frederick County, MD, Dulles, Centreville, Manassas, Gainesville, Haymarket, Purcellville, and many more Northern Virginia cities and towns.
Washington, District of Columbia
West Virginia: Harpers Ferry metropolitan area.

See some of our thank you notes from couples that have used our service.
We recommend:
www.DominionMobileNotary.com
Loading the player ...
---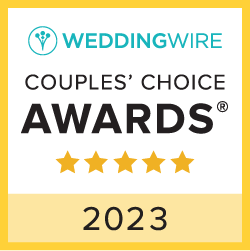 Website created, designed and edited by Rev. Daniel P. Kane
© All Rights Reserved
Updated November 1, 2023
Visits to DC Metro Officiants 587160